A-Z of skin and beauty tips for 2015 by Frances Furlong
Argeline – this amazing product is the natural alternative to toxins that stop you frowning!
Body Roller- this treatment is excellent for tightening the skin, especially to arms and mummy tummy a, can be infused with products to add weight loss also
Collagen boosting – if you want younger, fresher skin then boosting your skins collagen levels is a must, look at babies beautiful plump skin for the proof! Derma rollers, skin boosting fillers from Restylane all can help.
Erthema and flushing, red cheeks and nose can be a distressing problem, intense pulsed light and redness relief products like skin ceuticals and Zo Obaji
Facial veins, easy to get rid of but harder to cover! Diathermy is a cheap and easy solution to these unsightly skin blemishes
Glycolic acid is my number one choice for sundamaged skin, closing open pores and brightening the skin
Hyaluronic acid is a natural occurring substance found in our own bodies, it is responsible for soft plump skin also, use a serum with a high concentrate or derma fillers such as Restylane or Emervel to help lift out lines and wrinkles.
Ice picks scars or chicken pox scars can effect a persons confidence especially on the face area, derma pen and dermal fillers can really help lessen the appearance.
Jade roller, this amazing cool stone helps to smooth your serums into the skin, try it with the new Inspira face sculpture serum for an instant lift
Kojic acid and glutathione are my favourite lightening serums, a deeply intensive serum used daily or used in combination with derma rollers for bright new year skin
Laughter lines, try a natural dermal filler to help lessen the depth of these agi g lines to the sides of the mouth and the cheeks, for a natural unfrozen look
Make up is important to most women, find a professional to help you find the right colour and product type for your skin, blocking your pores and bad colour choice is not a good look
Neglecting your skin, make a promise to yourself 2015 will be the year I use the right products to protect, treat and maintain my skin, go for good quality products I love, Suisse Absolue, Inspira medical, obaji, neostrata , skin ceuticals and algebra. Get advice from your practitioner to determine the best regime for you
Open your eye are! The eyes are the windows of our soles, tired puffy eyes are not a great first impression, smooth out crows feet with. Muscle relaxing injections and try perfect skin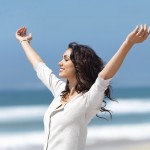 tired eye eye boosting treatments
Pimples on the backs of the arms known as Pilaris keratosis can be easily treated with a good aha product or peels, get spring summer ready arms now
Quick facial zo obaji are great for removing make up and come in a convieneient tub so you can travel anywhere with them without any spills.