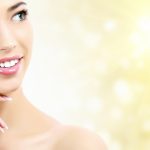 Over the next few issues I will be focusing on some of the current health, beauty and Dermatology tips and trends. Including the latest trends in facial enhancement, products and solutions that are the latest must haves and advice on problematic dermatology issues.
A is for ageing hands , this has become a very popular request in recent times particularly in the over 40's. Let's be honest any part of our body that's on daily show and exposed to UVA and UVB rays is going to age firstly. So many clients spend time and money on their face and neck but sadly neglect their chest and backs of the hands. Women will experience fluctuations in weight and lose the fatty layers in the hands especially at the start of menopause, it leads to veins and tendons becoming more noticeable.
Solution – Radiesse dermal filler is amazing for the backs of the hands with results lasting around 12 months and a price tag of around £400.
B is for B12 Shots, It is needed to convert carbohydrates into glucose in the body, thus leading to energy production and a decrease in fatigue and lethargy in the body.
* It helps in healthy regulation of the nervous system, reducing depression, stress and brain
shrinkage.
* It helps maintain a healthy digestive system. Vitamin B12 also protects against heart disease by
curbing and improving unhealthy cholesterol levels, protecting against stroke and high blood
pressure.
* It is essential for healthy skin, hair and nails, it helps in cell reproduction and constant renewal of
the skin.
* Vitamin B12 helps protect against cancers including breast, colon, lung and prostate cancer. Solution – Vitamin b12 injections £50 or a good vitamin b complex in tablet form daily.
C is for Collagen powder, Collagen is a major component of your skin.
It plays a role in strengthening skin by helping the elasticity and hydration. As we age, we produce less collagen, leading to dry skin and the formation of wrinkles. Hair and nails can also be helped by stimulating growth.
Solution – adding collagen powder to a daily smoothie or protein shake or collagen tablets.
D is for D3!deficiency – at this time of year sadly our sunlight exposure is less before the winter months approach, it may be worth getting your vitamin D status checked by the doctor, as a low vitamin D status has been associated with poor immunity, anxiety and depression throughout the winter season. The government now advise that everyone take vitamin D supplements during autumn and winter as receiving enough vitamin D through diet alone is unlikely.
Solution – a daily tablet in the am to boost you through the long winter months.
E is for eyelid lift without the surgical approach – for many years as an experienced aesthetic practitioner eyelid issues for clients could not always be helped with non surgical applications such as muscle relaxing Injections, carefully placed dermal filler 'sunrise technique' or mesotherapy. Normally my only option was to refer to a plastic surgeon for a surgical option, in some cases that may still be my opinion. However the exciting development of plasma technology means I can treat roughly 80% of my clients successfully with Plexr, a non invasive non surgical treatment.
Solution Plexr from £500, surgery around £3,000.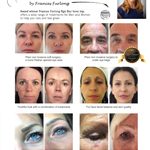 There are many characteristics that make eyes more beautiful. Some being
natural as we are born with, others may be applied. Among the most obvious
natural features are the shape and size of the eyes. Eyes can be anything
from near slits, to elongated, almond shaped, rounded, sleepy, puffy, amongst
other shapes and also vary in size. At times it is not so much the eye size but
more of their size in relation to the face. After that we get all the exquisite
possible eye colours, then the length of your eyelashes, the shape and skin
tone of your facial eye sockets and finally the shape, size, and curvature of
your eyebrows. Which of all these possible combinations are considered
more beautiful largely depends on country, culture and fashion.
Common eye problems and possible treatment options
1.
Small eyes due to heavy brow – trying to open up the eye area can be
achieved with the use of well placed toxins into specific muscles.
Furthermore dermal filler such as Restylane can be placed in the brow,
temple and lateral forehead to give an non surgical brow lift, results
typically last 6-12 months. Prices range from £175 to £600.
2. Heavy upper eyelids and excessive skin- typically this becomes more of
an issue as we age, however for some, heavy eyelids is a hereditary feature.
In some clients surgical intervention is the best option, often when non
surgical treatments have been exhausted or are no longer as effective. In
recent times though Plexr Plasma soft surgery has become a popular choice
for the right candidate, it is a minor non invasive procedure with roughly a
week's downtime. Treatments typically cost £500, clients normally require two
sessions, 3 months apart and last 18 months to 2 years.
3. Dynamic horizontal lines around the eyes and vertical deep lines to
the frown – These issues are caused by the overuse of muscles to the eye
area and frowning. There are not necessarily caused by the ageing process,
but rather stronger muscle and lifestyle habits. Staring at computer screens
and phones cause our eye muscles to be used more. Also frowning due to
thinking, expressing displeasure and as a way of shielding our eyes from
strong bright lights are all factors. For some individuals toxins work perfectly,
others are better with a light dermal filler, some individuals need a
combination of both due to severity of the wrinkles in question. Prices start
from £175 – £300.
Treatment of the month
Now the summer has gone lots of clients are feeling the affects especially to
the back. Not only is it a hard area to treat yourself, it also is prone to mild
bacterial outbreaks, congestion, rough dead skin cells and pigmentation.
Treat yourself to a back peeling agent to combat all of the above and feel
fresher price £150.
A study found that men and women rate a person's eyes more important than other facial features when seeking for a potential partner.
As an experienced Aesthetic Nurse Consultant I usually find that people are still wary of considering dermal fillers to enhance, define and naturally contour facial flaws. Typically due to negative media coverage, celebrities and public figures who may have gone "too far' and furthermore lack of knowledge on how dermal fillers integrate with our skin tissue.
Statement about Restylane from manufacturer,
"In the late 1980s, Swedish scientist and entrepreneur Bengt Ågerup had a vision to bring his scientific work on HA out of the lab and into the real world. Ågerup and his fellow scientists wanted to find a way to restore skin moisture and structure by creating a product that could deliver naturally occurring HA into the skin. It had to be safe – closely resembling natural HA so that it would not be detected by the body as a foreign substance and cause an immune reaction – and offer long-lasting results4.
The product was Restylane, the world's first stabilised non-animal HA filler.
And the innovation didn't stop there. Since the first product was launched in 19964, we have been working hard to create a range of products with carefully calculated properties to suit patients' individual needs. This has included creating products with diverse textures to offer different levels of lift or volume, and products specifically formulated to deliver skin hydration."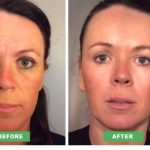 Typically dermal fillers may be best known for improving fullness of lips and cheeks, but recently there has been a huge surge in enhancing and shaping the chin and jawline. These techniques can really transform the overall look of the face by balancing and harmonising features. I believe the reason for increased demand is that clients are moving away from surgical intervention, the reality is for anyone having surgery they will still need to use dermal fillers, muscle relaxants and skin rejuvenation treatments. Surgery will not address ageing issues forever.
Over the years I have been able to successfully use dermal fillers to the neck, face, hands and décolletage to treat the signs of ageing. Over time collagen and elastin fibres in the dermis of the skin break down, muscles start to lose tone and the face begins to sag with results in a jowl appearance and is directly associated with a typical sign of ageing. In conjunction the chin starts to wrinkle and has a dimpled appearance. This area of the face is perfectly suitable for dermal filler to help smooth and redefine the chin to give it a sharper more youthful look.
In recent times younger patients who have a weak chin or less defined jawline will benefit due to facial asymmetry or dental Alignment issues, so although they do not require treatment for ageing they can create better facial balance.
I advise all clients considering this procedure to seek a suitably qualified and experienced medical practitioner, use good quality dermal fillers like Restylane®?and have a realistic expectation on results.
Whilst we are really basking in beautiful sunshine and potentially going abroad to enjoy more over the holidays it's really important to use a high grade sun protector especially to the face, my choice is Heliocare, with a variety of different formulas to suit everybody's needs. It's my summer must have.
Heliocare also contains fernblock technology which is a powerful advanced UVA and UVB protector. Remember sun damage can create all kinds of problems related to skin ageing from hyperpigmentation to wrinkles and ageing skin. Unprotected skin can lead to severe and dangerous health risks such as skin cancer.
This month I will be looking at how a non surgical Facelift can be achieved with dermal fillers, in recent years the demand for non surgical treatments has grown. I find that clients sometimes fall into the category where they are not old enough or not ready for a surgical approach. The beauty of using dermal fillers to lift the face is that you can go slowly, building up the areas and you have more control over the final outcome. Also they wear off over time and can be used in conjunction with dermal roller, laser or hifu to maximise results and increase the collagen and elastin to the skin tissues.
THE FOUR POINT FACELIFT
The four point Facelift uses the main areas of the lower face which over time sadly sags and shows volume loss. Firstly lifting the face by augmenting the cheek area is a must, this area is like the shelf of the face, if it is not stable, the lower regions will not lift fully. Secondly I address the nose to mouth lines, I think of this as the supporting scaffold, mid face rejuvenation and restoring the balance of the 'golden triangle' will automatically make a face look more youthful. However , one of the most troublesome and ageing features for a person are the 'dreaded jowls' or heavy jawline. Personally I like to use a sturdy dermal filler along the jawline to lift the jowls Aswell as lifting the mandible erotically next to the ear area. It gives a natural shaping and definition to the lower face and can help make the neck look less saggy. I tend to choose different types of dermal or volumising fillers, in accordance with age, fat loss and skin integrity.
A BOOSTER FOR THE BEST SKIN QUALITY
One of my favourite in between dermal filler treatments and to help fight crepey or scarred skin is Restylane Skin Vital booster. It offers a unique approach to nourishing the skin, and works by delivering deep-Skin hydration, improving the skin structure and elasticity, and reducing fine lines and imperfections. The recommended protocol is three treatment 3-4 weeks apart. I find it great on all areas of the face, neck, declottege and backs of hands.
Good indications for vital booster plan
those looking to minimise the first signs of ageing
Boost skin hydration
Gradually improve skin condition
Improve roughness or dryness
Reduce the appearance of skin imperfections such as acne scars.
The Best Sun protectors
We all should know that the best anti-ageing cream is sun protector, however it can be a minefield knowing which ones are the best and ones that feel good on the skin. Nobody wants to walk around daily with thick white grease on their face!
Heliocare 360
This cream not only shields the skins surface from damage, but also defends the skin from within with its powerful fernblock. This combination means the skin will not only have the maximum protection against UVA , UVB, visible light and infrared -A, but also the free radicals caused by other environmental factors.
Heliocare Gel
Like the cream above but suitable for acne, oily skin types, will not give you spots.
Neostrata sheer physical protection
High protection formula, lightweight, transparent fluid. Offering g a broad spectrum UVA/UVB sun protection. Ideal for sensitive skin, giving a flawless finish.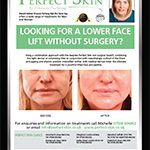 Treatment
This month I will be focusing on how to look radiant not just with amazing skin boosting medical facials, but how the connection between nutrition, skin conditions and ageing has been at the forefront of research more recently. After all, don't they say true beauty comes from within?
Nutraceuticals and skin benefits
Over the years vitamins A, C & E have all demonstrated the ability to im- prove both the health and overall appearance of the skin. However nutrients which have anti-inflammatory and antioxidant properties provide protection from damage caused by the sun, supporting skin health, collagen synthesis and cell renewal.
Vitamin A – promotes dermal growth, regulates sebaceous gland activity. Both these actions are essential for skin cell turnover and prevention of acne symp- toms.
TRY RETINOL PEELS or Inspira Med lift serum or Neostrat retinol plus NAG, both are high grade and results are amazing.
Vitamin C – is a multi tasking Skin healer. Antioxidant, anti- ageing, natural skin brighter and melanin suppressant to prevent hyperpigmentation.
Try daily vitamin C orally, also topical solutions like Inspira Med radiance serum, Excuviance skin capsules, Obaji Brightalivs or Flavo C Forte.
Vitamin E – highly effective antioxidant, studies show vitamin Eorally can help protect the skin from harmful oxidants.
Examples of Dietary antioxidants to protect the skin – green tea, dark berries, citrus fruits, tomatoes, red wine and soy all have an effect on helping to pro- tect the skin.
Examples of dietary anti-inflammatories to protect the skin, curcumin and ginger can be added to food or drinks.
Treatments that can promote better skin health and appearance-
Treatment 1
– Derma roller – micro needling is a natural skin rejuvenation method that is able to soften wrinkles and scars. The process creates hundreds of microscop- ic 'pinpricks' to activate your body's wound healing process. As your skin heals it uses your own collagen to fill the valleys of wrinkles and scars, great for open pores, sun damage and uneven skin tone.
Treatment 2
– Restylane Vital a stabilised hyaluronic acid gel will bind with water to bring lasting hydration to improve your skin elasticity and smoothness. This skin booster is a new approach to nourishing your skin, suitable for the following,
• great for men and women of all skin types
• for young to more mature skins
• for the face, neck, hands and décolletage
• for people who want to improve skin structure, acne scarred or photo
damaged skin
Treatment 3
– Glycolic peel mixed with a bespoke cocktail of anti ageing, antioxidant, nourishing and boosting power serums to suit your specific skin needs.
Skin peeling has been around for a long time even the Egyptians knew about skin exfoliation and its many benefits. It helps to remove dead skin, close pores and reduce fine lines and pigmentation.
In the case of those not suitable to have the glycolic peel an alternative Retin- ol peel can be used
– MESO GLOW PEEL
Medical grade peeling agent to smooth and soften the skin, refine the pores, combined with vitamins, anti-ageing and antioxidant serums using a Meso- therapy technique to place products directly into the skin tissue.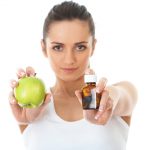 Finally the weather is starting to pick up, I think we would all agree it's been a very long, cold win- ter. Unfortunately our skin has suffered as a consequence. The dramatic temperature changes from bitterly cold, windy days, then going indoors to dry hot central heating plays havoc with the skin. I highly recommend the new Neostrata Retinol peel with added boosting complex as a must have treatment to repair damaged skin and boost collagen as well as leaving your skin radiant with a youthful healthy glow – just in time for summer.
This advanced physician-strength peel contains 3% retinol plus retinol boosting complex to exfo- liate and improve the appearance of fine lines and wrinkles, plump and firm skin while promoting a bright, even and clear complexion. Contains soothing Bisabol to help calm skin.
Key points
– The Retinol, Aminofil and Neocitriate formula reduces the appearance of fine lines, wrinkles, laxity, mottled Pigmentation and pore size, and enhances clarity and radiance.
– Appropriate for mild to moderate skin imperfections as determined by a physician.
– Noticeable exfoliation.
– Can be used on blemish prone skin.
Conditions that can be treated
– Fine lines and wrinkles. – Hyperpigmentation.
– Acne scars.
– Pore size.
– Uneven or rough texture. – Dull skin tone.
– Acne prone skin.
Observable changes to the skin
– Improved appearance.
– Evening of skin tone.
– Visual softening.
– Diminished appearance in size. – Increased smoothness.
– Enhanced natural glow.
– Reduced appearance of blemishes.
These superficial peels are often conducted in a series of several peels to gain a noticeable im- provement to the face. Given 6-8 weekly, essential to use a daily SPF protector. £150 each treat- ment.
Products to enhance, intensify and maintain results.
Inspira Medical Advanced Radiance serum – vitamin C and copper peptides to generate elastin, collagen with vitamin C to smooth the complexion and effectively combat age spots and pigment.
Inspira Medical Advanced lift serum – vitamin A and copper peptides to stimulate collagen, lifting the facial contours and to help fine lines and wrinkles.
Neostrat retinol plus NAG complex – formulated to synergistically build skins matrix to lift and firm, diminish the appearance of age spots and smooth lines and wrinkles from the inside out.
Obagi brightalive is a non retinol skin brighter, minimises the appearance of skin discolouration and dark spots.
Exuviance Vit C capsules – 20% vitamin C, Aminofil amino acids to strengthen skin matrix , smooths wrinkles and provides you with a radiant complexion.
Inspira medical caviar repair filler effect serum, blend of caviar, amino acid rich, vitamin and lipids to give an incredible anti ageing effect.
Inspira medical hyaluronic acid. Hyaluronic acid with brown and red algae to smooth and effec- tively hydrate the skin.
Inspira medical firm and lift. Hyaluronic acid with New Zealand fern extract for an effective lifting and firming agent.
SPF heliocare gel SPF 50 – suitable for acne, oily blemish prone skin. Luxurious soft and sweet smelling daily anti-pollutant. Comes in plain, sun shimmer or make up finish.
Neostrata sheer defence SPF 50 – lightweight formula, suitable for dry or sensitive skin. To protect your skin on a daily basis.
After perfecting your skin imperfections and achieving smoother firmer skin, we can consider oth- er factors that can spoil a complexion like:-
Facial veins- these unsightly broken capillaries on the face can be easily treated with a course of short wave diathermy, a tiny hair like needle is applied to the skin and conducts an electrical cur- rent to heat up the blood in the vein. The blood first clots and is then broken down and reab- sorbed by the body. 2-3 sessions are usually needed – average price £100.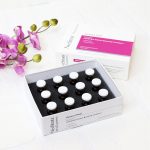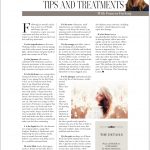 Following last month's article here is part two of Health and Beauty tips and treatments, to give you some inspiration and ideas on how to improve your health, look and feel your best and keep motivated.
I is for imperfections to skin tone. Flushing, broken veins and sun damage can all be easily treat- ed. Intense pulsed light, chemical peels and good medical grade skin creams can all help.
J is for Japanese silk extracts, combined with Hyaluronic acid my favourite moisturiser at the moment is Inspira Med youth preserve cream, to help rejuvenate and repair winter skin.
K is for kickstart your eating habits. Eating well shows on the outside and sugar is very ageing for the skin! Keep It real, try to avoid processed foods. Spice It up, bland food is boring, experiment with new spices and flavours. Drink up, add more water to your daily intake, it keeps your skin plumper. Don't reward running with sweets, don't destroy your exercise by loading up on sugar fixes. Think before you eat, take time over eating, it takes your brain 20 minutes to recognise that you have eaten, eat slowly and chew your food, to avoid eating too much. Log your meals,
keep a record of what your eating daily, helps you keep on track and makes you able to monitor bad food choices and how certain foods make you feel after consuming.
L is for liquid face lift, the ultimate non surgical option, using either Sculptra, Radiesse or Hyaluronic acid. Enhancing the chin, jawline, cheeks, nose to mouth lines and temple hollows can enhance and define a face, for a youthful contoured look.
M is for Mole check, don't ignore moles or lesions on the body, there is no harm in getting your GP to check, but there is when they are left.
N is for nose refinement, small imperfections can trouble people, surgery is not always the an- swer, I get amazing results with small amounts of dermal filler to straighten noses and muscle re- laxing injections to lift the tip of the nose.
O is for orange peel effect, time to start thinking about battling the dreaded curse of cellulite and localised fat. I advise my clients to start by body brushing daily for 2 mins and applying an anti cellulite cream, try Nivea or L'Oréal. Once you have completed this for 3 weeks, you will notice the stubborn areas and you can consider mesotherapy injections to help reduce cellulite and lo- calised fat and improve blood flow to these sluggish areas.
P is for plumper and hydrated skin, I am a big fan of skin boosters, unlike normal dermal fillers, they don't actually create volume when injected. They work by injecting small amounts of Hyaluronic acid into the dermis of the skin, spread evenly spaced to enhance any area of the face or body to rejuvenate. Great for acne scars, fine lines and wrinkles, backs of the hands, necklines and chest lines.
Q is for quit smoking, we all know about the health implications to our bodies, but here is what it does to our skin. Cigarette smoke contains carbon monoxide, which displaces the oxygen in your skin, and nicotine, which reduces blood flow, leaving skin dry and discoloured. Cigarette smoking also depletes many nutrients, including vitamin C, which helps protect and repair skin damage.
R is for Razor bumps (pseudofolliculitis barbae), also known as shaving bumps, affects men with tightly curved (or curly) hairs. When the tip of hair grows back under the skin or into the hair folli- cle, it is known as ingrown hair. Use of an electric shaver will help, as it does not cut as close as blades do. Shaving every other day, rather than daily, will help as well. At night, apply a lotion containing glycolic acid to the affected areas. This exfoliates the surface skin cells and reduces the likelihood of new spots. Try Neostrata Ultra Smoothing Lotion.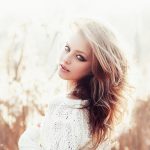 HELP FROM OUR
EXPERTS
MEET FRANCES FURLONG