Rebecca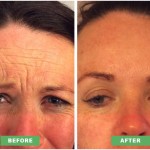 "I suffer from very deep brow lines and an expressional face which, as I have got older this has made me age quite quickly. A friend and work colleague suggested I have a consultation with Frances to see if anything could help me.
Frances suggested muscle relaxing injections in 3 areas. I felt under no pressure to have this done but only reassurance from Frances that this procedure was the right way forward for me! I went ahead with the muscle relaxing injections in June and the results have been amazing.
I am very pleased with my results and will definitely be keeping up with my muscle relaxing injections! I feel 10 years younger and very confident with my appearance.
I can highly recommend Frances Furlong for a very professional and friendly service but most of all the confidence she has given me."
Rebecca Nott -Essex