Mesotherapy
Mesotherapy is a medical procedure that is largely desired by our clients who wish to improve circulation in specific areas. Helping to counteract the contributing factors that lead to sullen sagging skin and loss of fluids; Mesotherapy is the application of a personalised cocktail of vitamins and I inject them into the areas to be treated.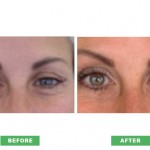 Through use of small injections to boost circulation which effectively reduces cellulite, Mesotherapy improves lymphatic drainage and improves the appearance of ashen looking eyes.
This helps brighten ashen skin and plumps up baggy areas, especially helpful around dark sagging eyes and the décolleté to help with fine lines and wrinkles.
The procedure also helps clients with fluid retention and can reduce fat around particular areas of the body.  Mesotherapy is just one of our rejuvenation treatments. It works by breaking up fatty tissue fibres and helping to flush out toxins by delivering antioxidants and vitamins directly to the area.