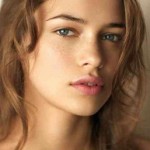 Step 1 cleansers
Such an important step especially at night, washing away the impurities that have stuck on the skin throughout the day. I really like Neostrata foaming glycolic wash and ultra calming cleanser, Suisse Absolue hydra and pure cleansers, Be Good Aloe Vera cleanser.
Step 2 Anti oxidant and repair
Vitamin c flavo cc forte , l'oreal pigment brightening cream, jN Marini c'esta c and Obagi Brightinex cream are all amazing potent vitamins to really make a difference to the brightness and texture of the skin.
Step 3 Hydrate, calm and Correct
Four amazing serums from Suisse Absolue, serum hydra, pure, vital and stem cell, also skin ceuticals hydrating b5 gel and redness relief serum.
Step 4 moisturise
Be good aloe Vera is a great skin quenching cream and Suisse Absolue cream vital- great night creams. For the day Suisse Absolue cream soft or cream medium. L' oreal also do a great illuminating youth code moisturiser.
Step 5 protect
Heliocare, sun sense and jan Marini all feel amazing on the skin and give ultimate protection.