Coming into the winter season can cause problems for our hair, skin, and nails, Whipping winds, dry air, and chilly temperatures can really play havoc on skin. Cold air outside and central heat indoors can strip moisture from hair strands and pores, making hair rough and skin itchy and dry. Here are some common problems and possible solutions that can really help.
Diet and Nutrition
To help keep your skin, hair and nails radiant in the winter months, fill up on foods full of healthy monounsaturated fats and omega-3 fatty acids, such as fish, nuts, olive oil, flax, sardines, and avocados. Vitamin c is equally important, so citrus fruit and dark leafy greens are a must.
While at the market, load up on vitamin C-rich produce like citrus fruit and dark leafy greens. Vitamin C can help boost the body's production of collagen.
2. Dry Skin
To cure dry skin all over the body, Mix a few drops of olive or grape seed oil in bathwater and hop in, or apply a thin layer of oil to the body after showering Slathering on lotion within three minutes of stepping out of the bath or shower is most effective for trapping in moisture.
3. Lips
Keeping a tube of lip balm in an easily accessible pocket is a good first step, but winter winds can take chapped lips to a whole new level. If lips are flaky, take a clean toothbrush and very gently exfoliate the skin to remove excess skin. Slather on beeswax or a lip balm with lanolin (a natural oily wax extracted from sheep's wool!) sugar polish for the lips is am amzing exfoliatimg product designedjust for the lips, for those who want hydrated and plump lips for up to 12 months try Restylanes Emervel lip which gives a natural youthful hydrated lip.
4 Brittle Nails
Dry air saps the moisture right out of nails and leaves them delicate and susceptible to breaks and tears. So treat them to a clear nail hardening polish.Also consider adding biotin-rich foods (also called Vitamin B7) to the diet—this essential vitamin helps the body process amino acids and produce fatty acids. Vegetables (including carrots and Swiss chard) and protein sources including nuts and fish are good ways to pack in enough of the vitamin.
5 Dry Hands
To prevent hands from drying out, apply moisturizer after hand washing and at least several times throughout the day. Keep a bottle of lotion by each sink in your home and in your desk at work. If hands are very dry, use cream instead of lotion because the former has a higher oil-to-water for the ultimate in youthful, hydrated and plump hands, Restylame vital hydration treatments or radiesse collagen boost injections give you the hands you really want.
12. Irritated, Dry Eyes
Wind and dry air are not a good combination for sensitive eyes. . Keep a bottle of non-medicated saline tears or eye drops on hand and use it to refresh eye moisture when needed.
13. Windburn
To those who enjoy the great outdoors even when it's freezing outside need to Protect sensitive skin by layering on thick face cream with a high SPF—the only thing worse than windburn is winter sunburn. If red windburn patches don't go away, apply a thin layer of one-percent hydrocortisone cream on irritated spots as needed. This medicated cream contains steroids that reduce inflammation and stop itching in its tracks.
14. Dry Face
It's unfortunate that the body's most sensitive skin is' constantly exposed to the elements.First thing's first: During winter, avoid any face products with alcohol, and switch to a milder face wash and a thicker moisturiser. Skin needling Derma roller treatments I fused with hydrating and repairing serums or Mesotherapy injection vitamin boosters to the skin are a must during the winter months.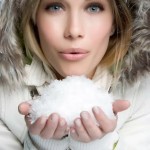 Big thank you
To the amazing staff at Broomfield NHS hospital in Mid Essex, Kathy who looked after me prior to having my baby on the Day assessment unit, and Barbara who delivered my baby daughter Olivia Safely on the Labour ward.