An increasingly popular treatment is rejuvenation for the backs of the hands, so much attention is put on the face area, that we often forget the tell tale signs of ageing on the hands!
The skin on the hands is exposed to the harshness of everyday life more so than any other part of the body and as such, are very susceptible to premature ageing. Bulging veins, pigmentation, thinning skin and volume loss are all common problems.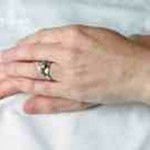 As we age our skin becomes thinner and we begin to lose fat, so the hands become less plump and veins are more visible through the thinner skin. The use of dermal fillers in the hands is very popular and effective.
I like to use Radiesse or Restylane products and I can infuse and combine with peeling agents for a plumper, brighter more youthful tone to the hands, call now for a free consult……….